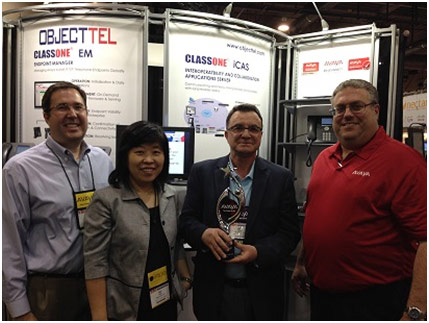 Converge 2014- Exciting news- Just before delivering a thoughtful podcast reflecting on the DevConnect Partnership between ObjectTel and CRI
ObjectTel was presented with the DevConnect Partner of the Year Award 2014!  We Congratulate them and look forward to furthering our partnership,
Another fabulous Podcast-   Each year the Avaya DevConnect program hands out awards to program members. The "Devvy's" go to innovative partners with proven solutions as well as several other categories. Jon Alperin covers this years winners with Fletch.