Assess your current system, discuss your goals, explore the latest technology- Build your Dream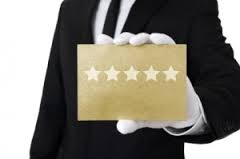 Our 5 Star Full Service white glove consulting practice will review your existing infrastructure, plan your project, prepare your site, stage your equipment and seamlessly install your new technology, with minimal disruption to your business. Based on your needs and all with no hassle to you!
5 Star Full Service Includes:
Industry-leading project management
Support for equipment from CRI and other vendors
24×7 installation scheduling
Comprehensive site evaluation and preparation
Staging at state-of-the-art facility
Installations, moves, adds and changes
Hassle-free de-installation
Team of VMware Virtualization experts focused on your installation
Quality configuration, seamless deployment, complete customer satisfaction.
CRI Staging as a Service alleviates the stress and hassle of staging and ensures that your solution will arrive ready to go without interruption to your business. CRI StaaS provides you with professionals who meet your needs by offering the full range of options
A Single Server
An Application Suite
Fully Integrated Stack
By utilizing the professional virtualization experts at CRI your logistical nightmares disappear.
Benefits to our Customers
Customer resources can focus on other core business efforts
Lower support costs by utilizing the skills of our experienced provisioning and staging specialists
Less potential for errors in the provisioning or staging tasks
Testing will be performed to pre-check hardware and software
Equipment ships ready to operate
Increased customer satisfaction
CRI Staging as a Service eliminates the obstacles:
Only a technician onsite needed to rack and stack, no smart hands

All software comes pre-loaded
In most cases, software comes 100% configured
Ability to diagnose any hardware/bios issues with a trained technician
Ability to install multiple applications at once
Full Deployment Services Include:
Project Management

End-to-end project management with a certified single point of contact

Site Assessment

Site survey and site inventory

Site Preparation

Site readiness preparation

Equipment Staging

State-of-the-art global staging facilities to assemble, configure and test equipment

Equipment Installation/De-Installation

Moves/Adds/Changes - Installation execution with excellence