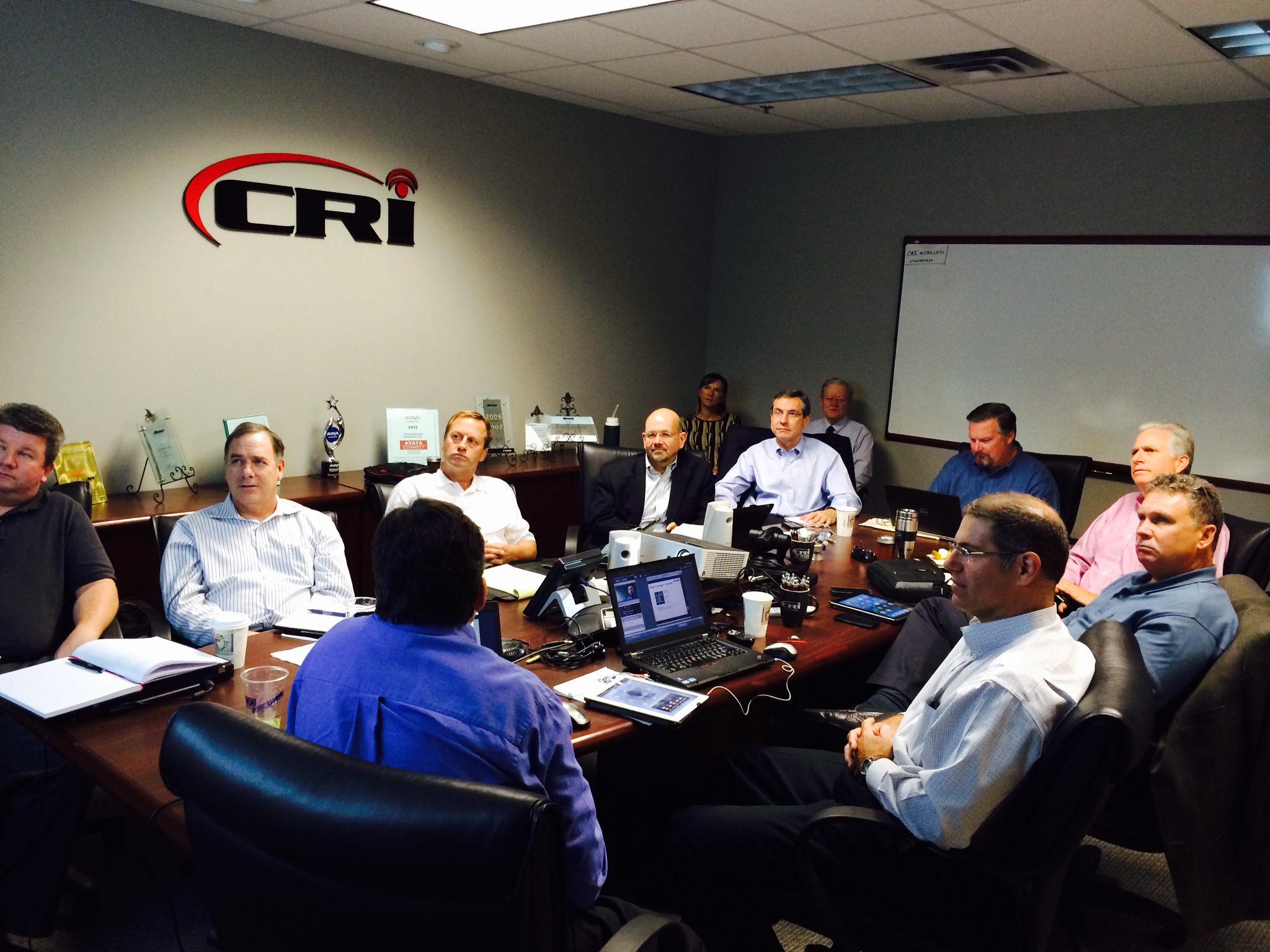 [vc_row][vc_column width="1/2″][vc_column_text disable_pattern="true" align="left" margin_bottom="0″]
Cri was pleased to host Virtualization and Cloud Knowledge Transfer Session delivered by CRI October 15 from 8-4pm
What an excellent example of how CRI and Avaya communicate and collaborate so very well together.  Our two presenters covered everything from the building blocks of Virtualization to the more complex fully redundant Data Centers of tomorrow- that CRI is delivering today!
Our Avaya friends were impressed and very pleased with the knowledge base that was covered.  The very next day we were involved in new engagements! Many were so fired up about the offers that we have that a second session or ongoing sessions have been asked for.
A few highlights from the day and feedback
"The ASK platform is a perfect solution for Avaya's new rapid market deployment model. We recently enabled a strategic development partner in France. They had zero telephone infrastructure to fully test their new sip based phones and in a matter of days and a near fraction of the cost they have the Avaya experience running in their lab.  The ASK platform is fantastic. "- Roger Toennis
"Thanks to the entire CRI Team for hosting an awesome session on Aura VE  covering the depth across their portfolio of Virtual Solutions and UC value added services. Also on behalf of us on-site folks, thanks for the fantastic Italian lunch including desert"  – Dan Snyder
If you are interested in CRI holding a Knowledge Transfer session please reach out to Heidi.
We had 15 attendees on site and 55 participating via Scopia[/vc_column_text][/vc_column][vc_column width="1/2″][mk_gallery images="2748,2749″ column="1″ height="500″ frame_style="simple"][/vc_column][/vc_row]