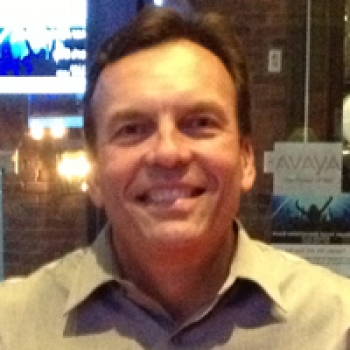 Scott McKechnie
VP of Engineering and Solutions
Scott is driven by results. While at Avaya he and his team created the next generation of converged telephony and business solutions for Avaya customers, most notably AES. At CRI, he leads the Engineering team with purpose and intent. Scott orchestrates multiple resources and priorities to maintain CRI's reputation for excellence in innovation and service.
Scott leads new and ongoing business development, engineering strategy development and implementation. He brings his expertise and energy to managing & growing all aspects of the UC business including strategy, sales, professional services, R&D, forming new partnerships, etc.
McKechnie also serves on the Board of Directors for Rockit Media, LLC and a technical advisor for XExtreme Software, LLC. Scott holds a Bachelor's degree in Mathematics & Computer Science from Ball State University and a Master's degree in Computer Science from the University of Texas.
Scott has numerous passions in life, the highest on the list is his family. He and his wife Sandy have raised two phenomenal young women, bound for excellence in all that they do. Scott enjoys cycling, travel, hiking, telling stories or jokes, and fancies himself to be quite the golfer.